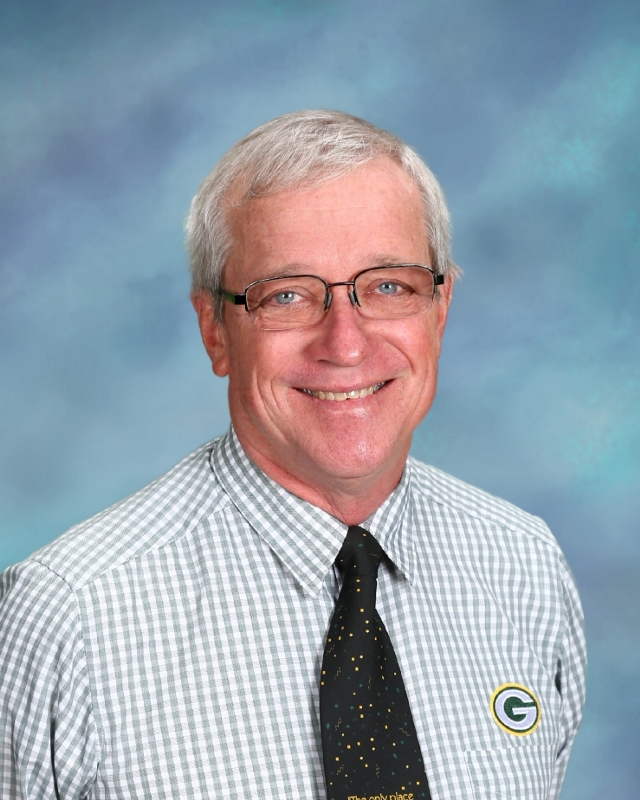 Mr. Curt Snow
Teaching Experience: 40 years
Years at St. John: 32
Degrees: BA, Concordia College – St. Paul, MN, 1981 | Masters, Concordia University, WI, 1993
Past Experience: 6th Grade Teacher, St. Peter's Lutheran School, East Detroit, MI, 1981-85 | 5th-6th Grade Teacher and Principal, St. Paul's Lutheran School, Truman, MN, 1985-89 | 5th-6th Grade Teacher and Principal, St. John Lutheran School, Berlin, 1989-Present
What is your philosophy of education and teaching?
I believe we begin learning in the womb and continue until we are in the grave. For the Christian it will become complete and perfect on the last day. The purpose of Education is to share the Good News of Jesus Christ with my students during the entire class day. I feel the administrator is the person that sets the tone to be followed by the entire school. He should lead students and staff by example. This example should include desire for excellence in imparting and acquiring knowledge.
As an administrator, I feel it is equally important to be an enforcer of Board of Education policy, as well as a protector of staff, and a leader in the congregation and community. My style is one of receiving input. I like to involve the staff in recommendations that go before the board as well as the daily activities. I believe this helps the staff take on ownership of what the decision may be.
What are your thoughts on St. John Lutheran School?
One of the most impressive characteristics of our school, in my opinion, is the feeling of family. Everyone knows and cares for everyone else. Young students look up to the older students. Older students look out for the younger ones. Teachers, staff, parents, and students respect one another and truly care for each other. As with any family, tensions occasionally arise between members. We attempt to resolve those differences in a Christ-pleasing manner with appropriate use of the Law and Gospel as directed in the Scriptures.
I believe St. John is a warm place where the love of Jesus Christ is shared by an experienced staff throughout each day with students entrusted to us.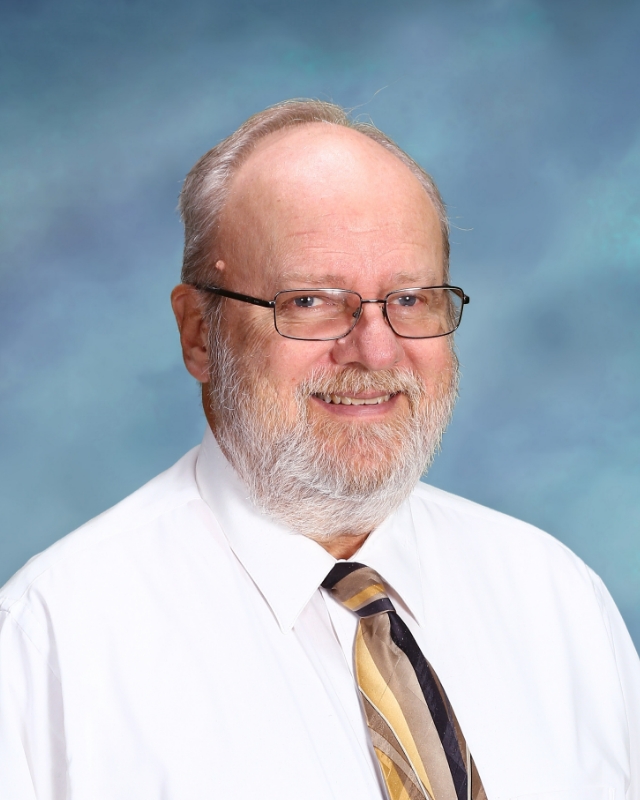 Mr. Keith Krenke
What is your philosophy of education and teaching?
My philosophy of teaching is not unique, but is different from someone who started teaching upon graduation. I have seen the results of a proper education in the everyday world, and I strive to keep all subjects current to today's reality. Every child is unique, and I feel that it is my duty to encourage each student to work to their fullest potential. I also sincerely believe that humor in an atmosphere of Christian love relaxes anxiety and promotes the love of learning.
What are your thoughts on St. John Lutheran School?
Just like many families, the St. John family is made up of similarities and differences. Just as families work together, the St. John family works together to foster and strengthen individuals' worth and contributions. St. John started this school many years ago with the idea of bringing up their children with a proper education in a Christian setting. Now, many years later, that plan is still working every day. And, many years later I am again part of that plan. I am humbled by how God called me to be here at this place and time.